Our tack and utility trunks are designed and made by equestrians for equestrians in North America. With every usable space taken into consideration. All aluminum, lightweight with all terrain run flat tires any option is readily on the move for wherever your journey takes you. Made with the highest grade materials and finishes these trunks were designed to last. Durable luxury!
Tack Trunk Models
Hideaway doors, swing out saddle racks for 2 saddles. Pill out bridle rack for 3 bridles, 3 drawers, Collapsible laptop desk, angled mirror. Interior LED lights, power strip. Blanket Box, built in ventilation in saddle area.
Price starts at $6000
BUILD YOURS
2. Passage (larger model)
Room for everything you need to take 2 horses for one weekend or one month. 2 telescopic saddle racks. Pull out bridle rack (4 bridles). Secure locking system, built in ventilation, 3 large drawers, 2 smaller lockable drawers (for personal belongings or horse medication), collapsible laptop desk, mirror, hanging bar for Show Coats and space for tall boots, Interior color changing LED lighting, blanket box.
Price starts at $8000
BUILD YOURS
3. Utility (refrigerator model)
Utility trunk includes a mini refrigerator, mini freezer (to fit ice boots), wine chiller, nespresso coffee maker, nespresso pod holder and drawers for mugs, wine glasses, small personal belongings.
Price starts at $7000
BUILD YOURS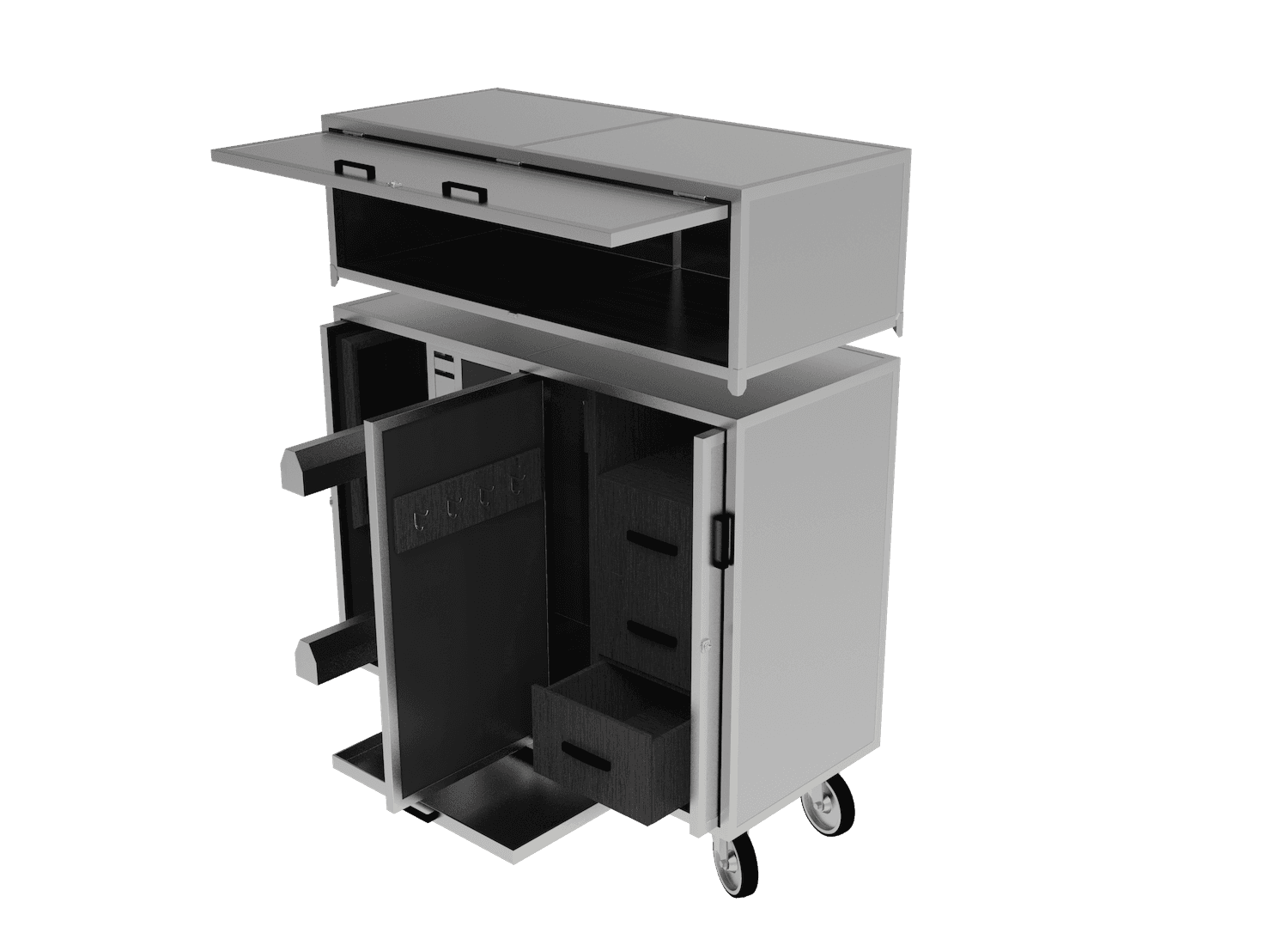 Gallery